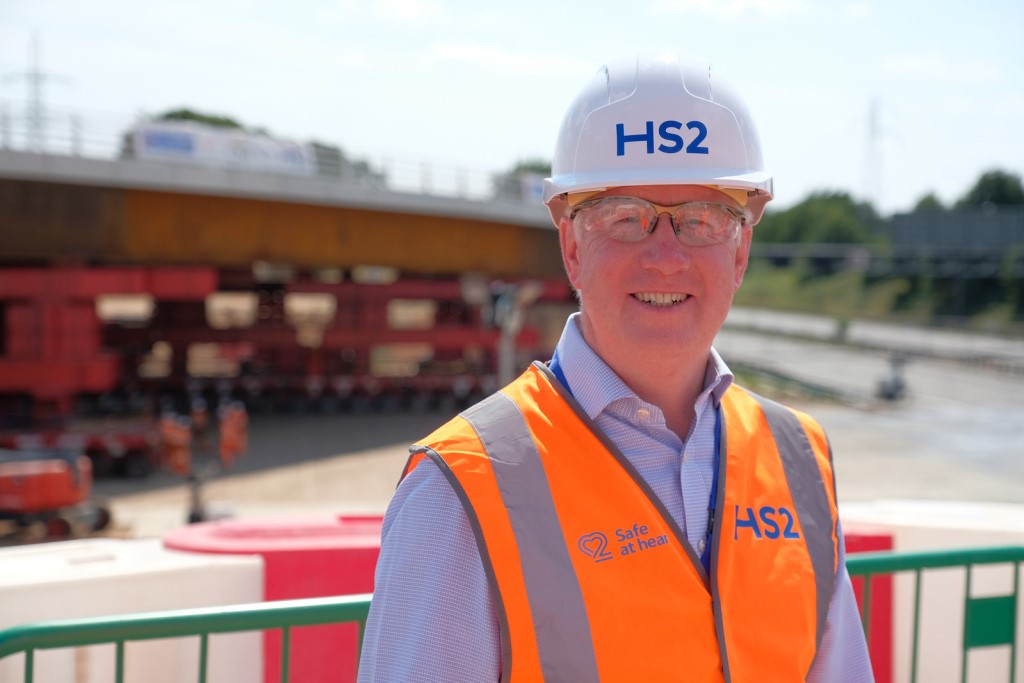 HS2 chief executive Mark Thurston has been asked to lead a review into the risks the project faces from Brexit.
Details of a meeting of the board in January show that executives discussed issues relating to "Brexit readiness" in the month leading up to the end of the transition period, which took place on 31 December 2020.
The body had identified "key areas that could impact the programme" from the implementation of border and customs controls after the UK and EU struck a deal following Britain's departure from the trade bloc.
The minutes noted: "The board recognised Brexit as a key issue for 2021 and requested to be provided with a formal paper setting out Brexit risks and mitigations. The chief executive undertook to bring a future paper to the board in early 2021."
The review comes as a number of factors begin to impact on the UK economy, with trade through the key Dover-to-Calais crossing falling sharply in the first month following the implementation of additional customs checks for consignments. Exports from the UK to the EU of all kinds of goods fell by 40 per cent in January, with imports falling by 28.8 per cent, data released by the Office for National Statistics today shows.
Materials prices have also risen in recent months. Figures released by the Department for Business, Energy and Industrial Strategy last week showed that the overall cost of materials for new housing was 6.7 per cent higher in January 2021 than in the same month a year earlier. The cost of materials for other types of new construction had risen to 5.2 per cent above 2020 levels. Imported plywood increased by 23.7 per cent more in January 2021 than a year earlier; while gravel, sand and aggregates were 19.2 per cent higher; and particle board was up by 16.9 per cent.
The number of EU-born construction workers in the UK dropped by more than a quarter during 2020.